First look: Leadership Books for May 2021
Here are some of the best guide books to be released in May 2021. Don't miss out on other great new and future releases not listed here.
Fear at Work: 8 Strategies Teams Can Use to Build Resilience, Deal With Insecurity, and Get Things Done by Adrian Gostick and Chester Elton
Have you ever dreaded Sunday night, had a pituitary stomach on your way to work, or had your heart beating faster at the sound of your boss's voice? If so, you may have been scared at work. In this empathic and wise guide, executive coaches and thank you gurus Adrian Gostick and Chester Elton examine the causes of stress and anxiety in the workplace, as well as the management practices that have proven effective in relieving tension and maintaining calm. In today's volatile, fast-paced and constantly changing global climate, companies and their employees are more than ever under pressure to perform. Fear at Work shows how everyone at all levels can work together to create an environment that encourages camaraderie, productivity, and calm.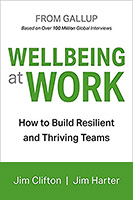 Wellbeing at Work by Jim Clifton and Jim Harter
What if the next global crisis is a mental health pandemic? It is here now. One-third of Americans have shown signs of clinical anxiety or depression, and the current state of suffering has increased significantly worldwide. The mental health pandemic is manifesting itself everywhere, not least in your workplace. With organizations around the world facing health and social crises, as well as economic uncertainty, it is more important than ever to recognize and improve the wellbeing in your workplace. Increasingly, leaders and managers need to support mental health and build resilience – not just increase engagement and performance. Based on more than 100 million Gallup interviews worldwide, Wellbeing at Work shows you how to do just that.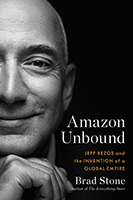 Amazon Unbound: Jeff Bezos and Brad Stone's Invention of a Global Empire
Almost ten years ago, Bloomberg journalist Brad Stone captured the rise of Amazon in his bestselling The Everything Store. Since then, Amazon has grown exponentially, inventing novel products like Alexa, and destroying countless industries while its workforce has quintupled and its valuation has risen to well over a trillion dollars. Jeff Bezos' empire, once housed in a garage, now spans the globe. Between services like Whole Foods, Prime Video, and Amazon's cloud computing unit, AWS, as well as Bezos' ownership of the Washington Post, it's impossible to go a day without an impact. We live in a world that is operated, supplied and controlled by Amazon and its iconoclast founder. Definitely, contemporary, and revealing, Stone has delivered an unvarnished portrait of a man and a society without whom we cannot imagine modern life.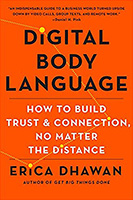 Digital body language: how to build trust and connection no matter how far the distance is from Erica Dhawan
The definitive guide to communicating and connecting in a hybrid world. People rely on body language to connect and build trust, but with most of our communication happening behind a screen, traditional body language cues are no longer visible – right? In digital body language, Erica Dhawan, a collaborative thought leader and passionate communication junkie, combines cutting-edge research with engaging storytelling to decipher the new signals and cues that have replaced traditional body language across genders, generations and cultures. In real life, we lean forward, cross our arms, smile, nod, and make eye contact to show that we are listening and taking care of ourselves. Reading carefully online is the new hearing. Writing clearly is the new empathy. And a phone or video call is worth a thousand emails. Digital body language turns your daily misunderstandings into a series of collectively understood laws that promote connection regardless of distance. Dhawan explores a wide variety of exchange opportunities – from large conferences and video conferencing to daily email, text, instant messaging, and conference calls – providing insights and solutions to instill trust and clarity for everyone in our ever-changing world.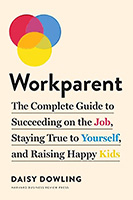 Workparent: The Complete Guide to Success at Work, Staying True to Yourself, and Raising Happy Children by Daisy Dowling
An all-in-one resource for every working mother and father. Sure, there are a lot of education books out there. But as working mothers and fathers, we have never had a trustworthy contact person – one who teaches us how to do well at work, is the loving and committed parent we want to be and to whom we remain true to ourselves. Enter workparent. Whether you are planning a family, pushing for a promotion during your children's teenage years or an in-between period, Workparent has all the advice and reassurance you need to connect children and careers in your own, authentic way. Written by Daisy Dowling, a top executive, talent expert, and working mom, Workparent answers all of your questions. She feels like having a good conversation with your favorite mentor.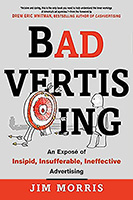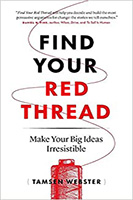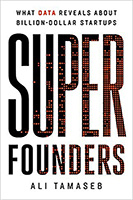 For bulk orders, call 1-626-441-2024


Build your guide library with these specials on over 28 titles. All titles are at least 40% off the list price and only available in limited quantities.
* * *
"The great thing is always reading, but never getting bored – don't treat it like work, treat it like a vice."
– CS Lewis
* * *



Like us on Instagram and Facebook for additional ideas on leadership and personal development.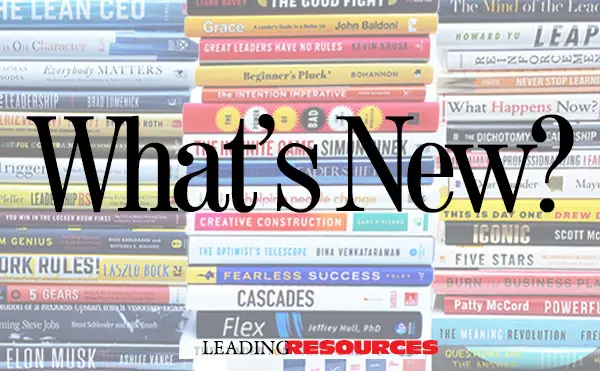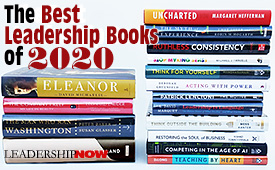 Posted by Michael McKinney at 7:12 am

Permalink | Comments (0) | This post is about books