This will need a little explanation. Not least because artists in the US are not paid when their music is played on the radio.
In the UK – most countries other than Iran, North Korea and China – artists are paid when radio DJs play their music.
The mechanism by which these artists are paid is crucial: the money owed by radio stations is paid to a collecting society (PPL in the UK) who then pay 50% of that money directly to the artist (s) and then 50% distributed% to the record companies.
This payout system is known as "fair compensation" and provides that money goes straight into the pockets of the artists, regardless of how little they are earned in the record label Land.
As you probably know, a UK parliamentary inquiry is currently looking into the economics of streaming music in the UK.
One of the suggestions they're chewing on is whether algorithmic games like Spotify (i.e. games chosen for you as opposed to games where you pressed play) should be treated under the same rules of "fair" compensation "On the radio in the UK. Ergo: Whether 50% of the money that is generated by these "lean-back" pieces should go directly to artists, regardless of how little they are earned in the record label Land.
Unsurprisingly, record labels aren't particularly interested in this idea – and artists are very interested in this idea.
(The record companies argue that it would be a step backwards for the industry to allow state-licensed entities to set royalties for streaming services, as is the case for UK radio. The artists argue that they want and want more money to stream it now.)
So here's the big news today (April 20th): The stature of the artists calling on the UK government to enforce "fair pay" for streaming services has become a blockbuster.
The following open letter MBW received was sent to UK Prime Minister Boris Johnson.
It was co-authored by the artist's #BrokenRecord campaign, along with the Musicians 'Union and Ivors' Academy (along with their #FixStreaming campaign). It's signed by around 150 artists, including some of the biggest global acts out there.
"Only two words need to change in the 1988 Copyright, Designs and Patents Act. This will modernize the law so that today's artists get some of the revenue just like they enjoy on the radio. "
Open letter from Paul McCartney et al
The letter is signed by Sir Paul McCartney, Coldplay frontman Chris Martin, Sting, Stevie Nicks, Annie Lennox and the three surviving members of Led Zeppelin, Jimmy Page, Robert Plant and John Paul Jones.
Other well-known names signing the letter include Damon Albarn, Joan Armatrading, David Gilmour, Noel Gallagher, Marianne Faithfull, Labi Siffre, and Brian Eno.
It was broadcast in front of the politicians who led the parliamentary inquiry into streaming and made recommendations to the UK government (and Boris Johnson) on whether political intervention is needed to pay off streaming service royalties in the UK and where that money goes .
The part of the letter relevant to fair compensation (in bold by MBW) reads: "Today's musicians receive very little income from their performances – most featured artists receive tiny fractions of a US cent per stream per session musician get nothing at all. To fix this, only two words need to be changed in the Copyright, Designs and Patents Act 1988. This will modernize the law so that today's artists get some of the revenue just like they enjoy on the radio. It won't cost taxpayers a penny, but it will put more money in UK taxpayers' pockets and generate revenue for public services like the NHS. "
The letter, which you can read below, also calls for songwriters to receive larger sums of money from streaming services and for a specialized regulator to oversee the music industry going forward.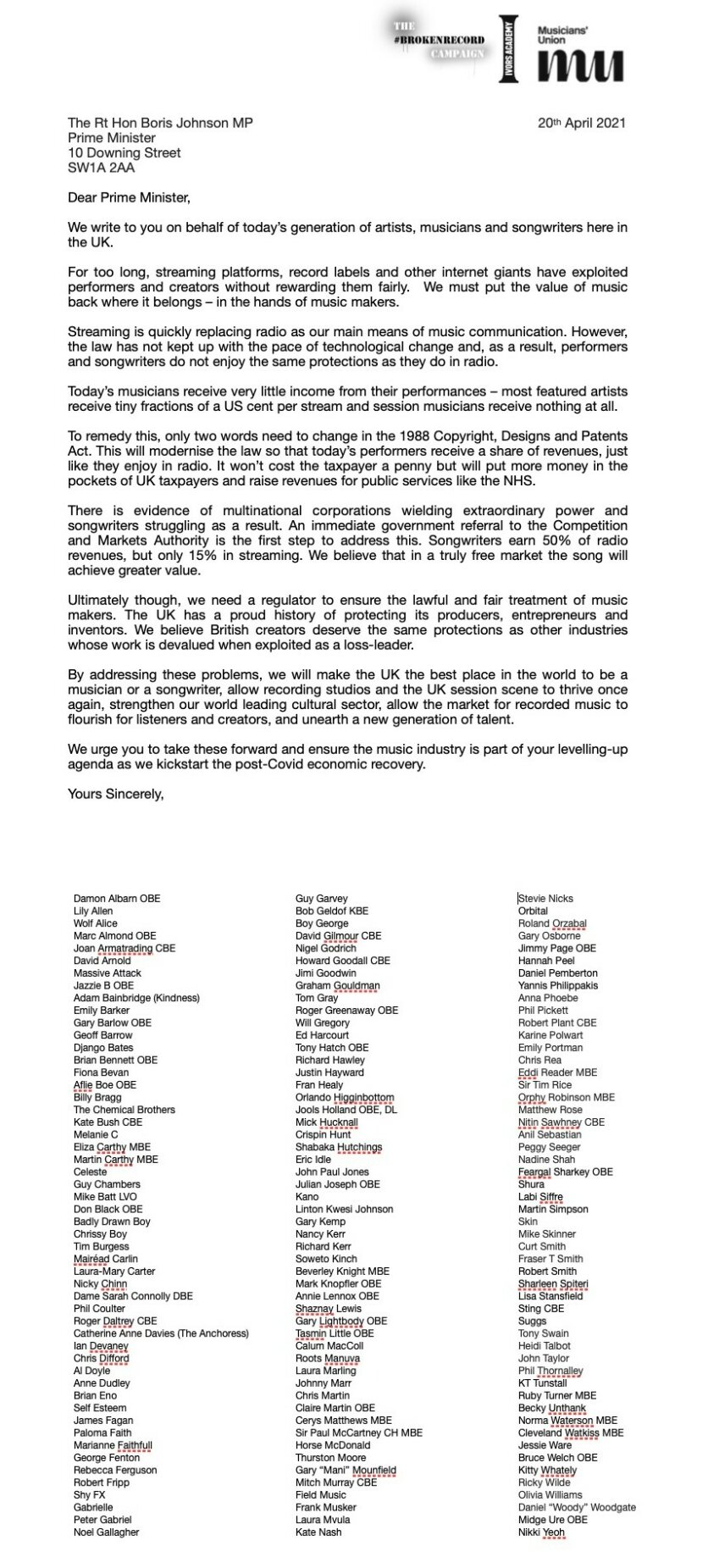 Earlier this month, Paul Pacifico – the CEO of the UK's indie label group AIM – presented the UK with the oppositional view of adopting "fair compensation".
He wrote in an MBW comment: "In reality, we know what happened so far when interest rates were set by state-licensed monopolies. Copyright courts tend to be cautious because they fear that legitimate monopolies are allowed to take advantage of their position in the market.
"Radio pays for itself with fair compensation, and while the high per-tune payments on radio are great, they are based on massive audience gathering. These payments per listener are considerably lower than the current streaming rates.
"Commercial radio currently pays around 4% of sales for licenses that are negotiated on the basis of ER. Streaming pays off around 55%. That's a huge square square. "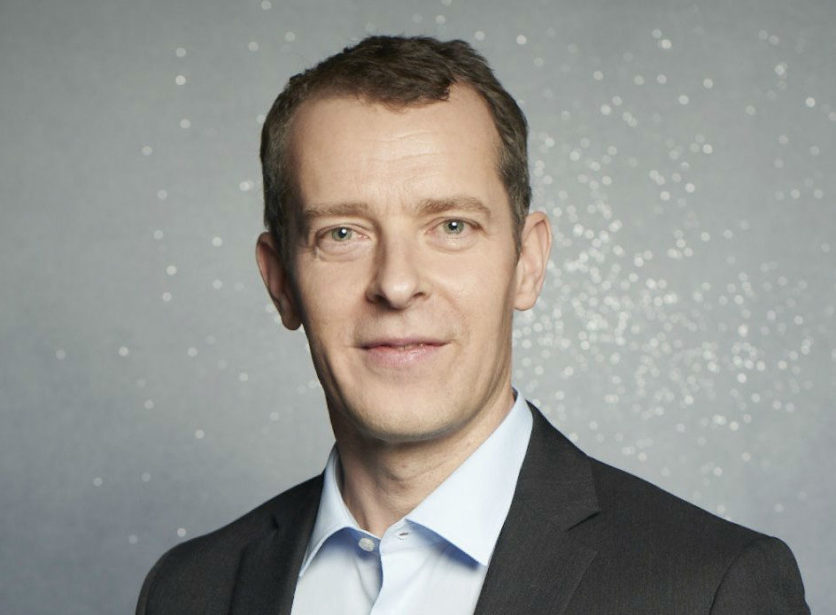 "Equitable Remuneration (ER) would, quite frankly, be a recipe for disaster – a black hole that would channel the value of the music sector onto platforms."
Geoff Taylor, BPI
And Geoff Taylor, Chief Exec of the BPI – who represents both major and independent labels in the UK – wrote in a separate statement that introducing fair pay would "quite frankly be a recipe for disaster – a black hole, that would suck value away from the music sector and towards the platforms ".
Taylor added, "Everywhere we see ER systems in the world they are delivering tiny amounts of revenue to labels and artists because they take away the ability for music users to say no.
"For this reason, all UK programs generate only £ 85 million a year for labels and artists combined, compared to more than £ 600 million a year from streaming."Music business worldwide