Main theme for March 4, 2021
Common IDEAS have the power to broaden perspectives, change thinking and move lives. Here are two ideas for the curious to look into:
I.
Performance psychologist Jim Loehr on motivated thinking:
"The facts are facts, but we ignore, change, or otherwise twist them so that we can continue to do what we do. Once we have learned, we can achieve what we want by changing the chain of logic, taking into account "facts" that agree with the desired outcome and discarding those facts that do not. No behavior is certain. No value, no belief is certain. "
Source: Leadership with Character: 10 Minutes a Day to a Brilliant Legacy
II.
David C. Valliere on the need for entrepreneurs to think and think differently:
"Thinking is hard work. If you tell people that they think, they will love you. But if you actually make them think, they'll hate you. Thinking carefully and precisely is very hard work – maybe even harder than the physical work digging in or the emotional work smiling at retail customers. Chess grandmasters can burn thousands of calories from sitting motionless or occasionally raising a hand to move a tiny piece weighing just a few grams. Because they use up enormous amounts of energy with their minds. Most people will go to great lengths not to work so hard. You are looking for links and simplifications. You rely on "common wisdom" and common "rules of thumb" without doing the hard work of checking things for yourself. And these are the acronyms that new entrepreneurs sink into. "
Source: Entrepreneurial Thinking: Think Different!
* * *
Look for these ideas on the Leading Blog every Thursday. Check out the LeadingThoughts index for more ideas.
* * *



Like us on Instagram and Facebook for additional ideas on leadership and personal development.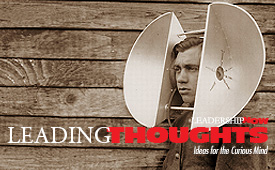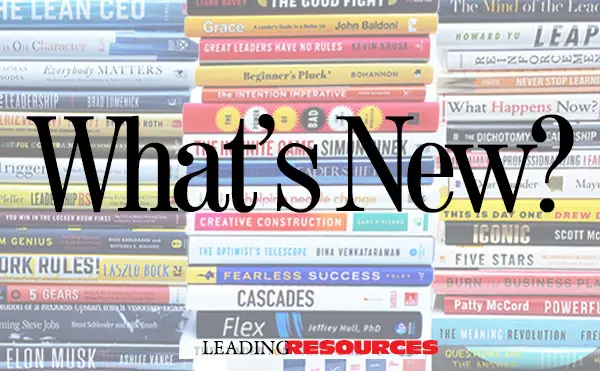 Posted by Michael McKinney at 3:08 am

Permalink | Comments (0) | This post is about guiding principles