First look: Leadership Books for March 2021
Here are some of the best guide books to be released in March 2021. Don't miss out on other great new and future releases not listed here.
The CEO Test: Mastering The Challenges That Make or Break All Executives by Adam Bryant and Kevin Sharer
Are you ready to lead Will you pass the test The CEO Test is the authoritative, no-nonsense insider's guide to tackling the toughest leadership challenges, brought to you by writers uniquely qualified to tell the stories. Adam Bryant has conducted in-depth interviews with more than 600 CEOs. Kevin Sharer spent more than two decades as President and then CEO of Amgen, where he led the expansion from $ 1 billion in annual sales to nearly $ 16 billion. He has served on many boards and is a sought-after mentor for CEOs of global companies. Leadership is getting harder as the pace of disruption increases across all industries. The CEO test will better prepare you for success, whether you are a CEO or just want to become one.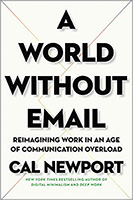 A World Without Email: Reinventing Work in the Age of Communication Congestion by Cal Newport
Modern knowledge workers are always communicating. Your days are marked by an inexorable flood of incoming messages and back and forth digital conversations – a state of constant, fearful chatter in which no one can part and therefore no one has the cognitive bandwidth to do substantive work. There was a time when tools like email were up to date, but a thorough review of what is known shows that the "Hyperactive Hive Mind" workflow they helped create has become a productivity disaster that reduces profitability, and potentially even overall economic growth slowed down. Equally worrying, it makes us miserable. People just aren't wired for constant digital communication. The question is not if a world without email is coming (it is), but if you are ahead of this trend. A world without email will convince you that the time has come for bold change and will guide you through making it right.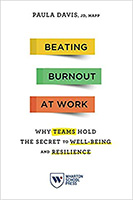 Beat Burnout At Work: Why Teams Hold Paula Davis' Secret Of Wellbeing And Resilience
Burnout has become one of the most talked about issues in the workplace, and its effects are far-reaching. The 24-hour working pace, the constant demands and the scarce resources can easily put busy professionals on the path to burnout, a cycle that only accelerated during the COVID-19 pandemic. Burnout affects the health and well-being of the entire company. However, most attempts to focus on strategies targeting individuals will help. Something is missing. Davis' research-driven, easy-to-read, actionable book is the first of its kind to explore a new solution to the problem of burnout at work: a comprehensive approach that aims to build resilience in teams of all sizes.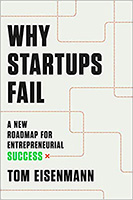 Why Startups Fail: A New Roadmap for Business Success by Tom Eisenmann
Why do startups fail? This question surprised Harvard Business School professor Tom Eisenmann when he realized he couldn't answer it. So he started a multi-year research project to find out. In Why Startups Fail, Eisenmann reveals his findings: six different patterns that are responsible for the vast majority of startup failures. Drawing on fascinating stories of ventures that didn't keep their early promises – from a home decorator to a concierge dog walk, from a dating app to the inventor of a sophisticated social robot, from a fashion brand to a startup that has a huge network of charging stations for electric vehicles – Eisenmann provides a framework for identifying when a company is vulnerable to these patterns, as well as a wealth of strategies and tactics to avoid them.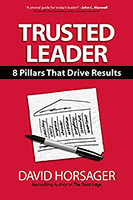 Trusted Leader: 8 Pillars that Lead to Results by David Horsager
The eight pillars of trust (Clarity, Compassion, Character, Competence, Commitment, Connection, Contribution, and Persistence) are based on Horsager's original research and extensive experience working with Fortune 500 companies and leading government agencies around the world. In addition to business parables, this book contains plenty of practical advice for implementing each of the eight pillars. You will learn strategies to improve alignment, overcome signs of wear and tear, and make implementation of your top priorities absolutely clear. Horsager provides a roadmap to becoming the most trusted expert in your industry.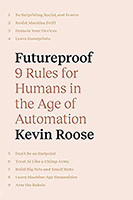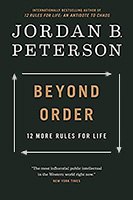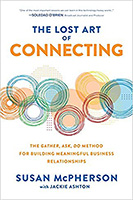 For bulk orders, call 1-626-441-2024


Build your guide library with these specials on over 28 titles. All titles are at least 40% off the list price and only available in limited quantities.
* * *
"The great thing is always reading, but never getting bored – don't treat it like work, treat it like a vice."
– CS Lewis
* * *



Like us on Instagram and Facebook for additional ideas on leadership and personal development.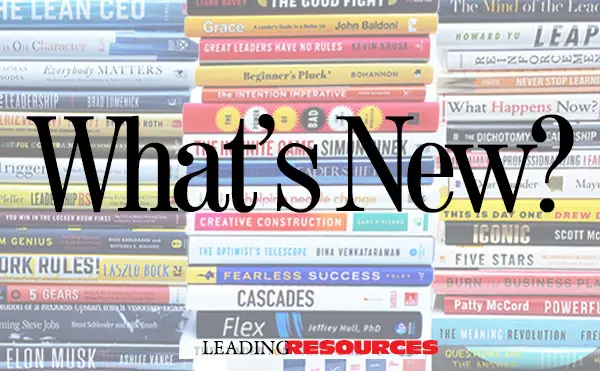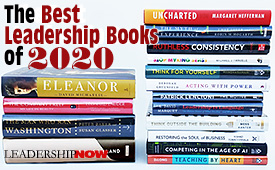 Posted by Michael McKinney at 7:46 am

Permalink | Comments (0) | This post is about books