Keynote for February 25, 2021
Common IDEAS have the power to broaden perspectives, change thinking and move lives. Here are two ideas for the curious to look into:
I.
The English philosopher John Stuart Mill on the pursuit of happiness:
"Only those who focus on an object other than their own happiness are happy. on the happiness of others, on the improvement of mankind, even on any art or persecution, followed not as a means but as itself an ideal end. So you aim at something else and by the way find happiness.
The pleasures in life are enough to make it an enjoyable thing if taken en passant without being made the main object. They do this once and they are immediately perceived as inadequate. You won't take an exam. Ask yourself if you are happy and you will stop being. The only chance is to treat not happiness, but an outer end as the meaning of life. Let your self-confidence, your test, your self-inquiry exhaust itself; and if fortunately the circumstances are different, you will breathe happiness with the air you breathe without thinking or thinking about it, without the imagination preventing it or frightening it to flight with deadly questions. "
Source: autobiography
II.
Author Jay Parini on EL (Edgar Lawrence) Doctorow's contribution to our understanding of the past:
"What Doctorow knew, and demonstrated book by book, is that the past is very much alive, but not easily accessible. We tell and tell stories, and these stories illuminate our daily lives. We often miss what "really" happened – in family stories, in public stories. And yet we need to know or think what happened because it keeps happening. The story is never really "over" as we find out when we go through the same subjects over and over again.
He has shown us time and time again that our past is our present, and that those who are unwilling to face "what happened" are condemned to repeat their worst mistakes. "
Source: CNN, EL Doctorow's Gift
* * *
Look for these ideas on the Leading Blog every Thursday. Check out the LeadingThoughts index for more ideas.
* * *



Like us on Instagram and Facebook for additional ideas on leadership and personal development.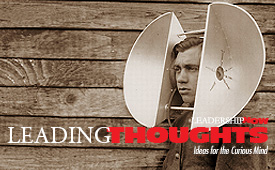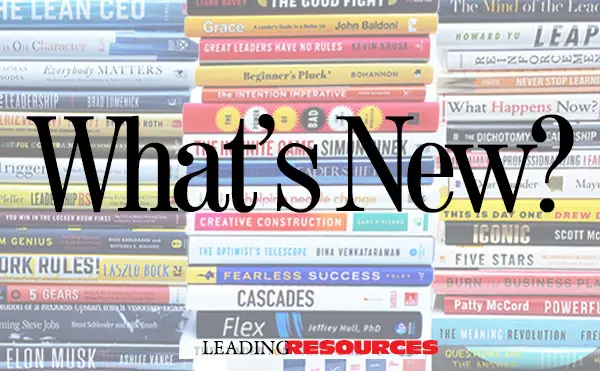 Posted by Michael McKinney at 7:45 am

Permalink | Comments (0) | This post is about guiding principles