by Jeff Venza, Chairman and CEO of VENZA
In the world of professional sports, athletes devote hours to honing their particular craft through the careful acquisition and practice of specific skills. However, before entering the arena of their choice, they must learn the rules of the game. After all, you can't play the game – surely you can't play to win – if you don't know how the game is played. The same rules apply in the business area.
Successful entrepreneurship doesn't just require the idea and creation of a great or otherwise unique product or service. Entrepreneurs need to know their industry, understand who to sell to, and how to sell to them before they can successfully market and deliver their respective offerings. Basically, they have to know the rules of the game – and know them well. And now, in a post-pandemic world, the rules of business have changed.
Over the course of a year, the world as we knew it came to a standstill. Fear spread throughout the communities, orders were being placed at home and businesses were closing their doors. The plans (both business and professional) we had for 2020 were subject to sudden and drastic changes, and the social and economic climate followed. Nobody had a coronavirus contingency plan, but they had to create one – and do it quickly. Doing business during a global event, especially one of this unprecedented scale, is anything but "business as usual". It was no longer about selling, it was about connecting with customers and providing real support while relationships were cultivated. It was no longer about offering the best price or even the best product. It was about offering value, having a sensitive shoulder and standing up on the occasion of social and political issues. It was about getting good people to do great things against all odds.
Diversity and inclusion are the focus.
In many ways, the coronavirus pandemic looked like a perfect storm. A catalyst that brought longstanding social movements to the fore of our minds and hearts. As the Black Lives Matter movement evolved, brands and individuals have been urged to maintain higher standards of diversity and inclusion. And when we grappled with the systemic blind spots that existed in corporate, political, and social hierarchies, we jointly vowed to do better. Regardless of the industry, brands had cut their work out for them – it was time to do things differently and look at internal infrastructure under a new, broader lens.
Given publications like the Washington Post, in which it was found that in the past companies "have repeatedly stalled before major overhauls," it was not enough to just promise "changes." Rather, this change had to be visible, tangible and long-term. Performative allies would no longer be tolerated by employees, potential customers or the whole world. It was time for companies to balance their actions with their proclamations and to make real, tangible efforts to advocate for the good – not just for some, but for all.
To that end, we've watched organizations around the world change their names, how they operate, how they return, and how they team up. While countless companies hired diversity and inclusion consultants, Walmart promised to stop locking hair and beauty products that are considered "multicultural" in display cases, while Pepsi promised to rename their Aunt Jemima Pancake Mix brand to "drive progress toward racial equality." achieve". Sephora, the popular beauty supplier, has reportedly committed to devoting at least 15% of its shelf space to black beauty brands. In addition, in a historic step, the Fortune 500 list of 2021 will finally contain self-reported diversity and inclusion data, according to which companies can be sorted and classified.
With this in mind, companies are encouraged to conduct frequent and thorough internal audits of their policies. This review should consider all elements of the business, from hiring to manufacturing, to marketing and beyond, to ensure diversity and inclusion are at the heart of their brand both now and in the future. For example, Starbucks launched a comprehensive D&I plan that set the goal of "achieving at least 30% BIPOC representation at all levels of the company and at least 40% in all retail and manufacturing areas by 2025."
A community-based approach supported by technology.
In the past 10 months, many of our traditional touchpoints and experiences have understandably moved online. More than ever, communities are isolated and cut off from their normal routines, conveniences, and engagement opportunities, leaving consumers with an increased desire to connect through virtual media.
At the same time, companies have shifted to a largely distant workforce, which for many employees can be a convenient but admittedly challenging change in their professional environment. When you work from home, you no longer have to commute. However, there can be distractions, workflow inefficiencies, and communication disruptions. In the absence of face-to-face networking, brainstorming sessions, and meetings, many employees feel disconnected from their co-workers and supervisors, lost to the influx of loose notifications and a steady barrage of Zoom meeting invitations. According to Upwork, however, the work-from-home model will remain. Their reports show that 41.8% of the American workforce continues to work remotely, with 26.7% still working from home through the end of 2021. In addition, 22% of the workforce is expected to work remotely by 2025.
With this in mind, many companies are evolving their digital communication strategies and shifting their approach to business (both external and internal) to adopt a community-centric view where compassion and digital connection are paramount. We see more than ever that industries are expressing the importance of peer-to-peer support, work-life balance, empathy, and mental health initiatives to help employees and customers fight pandemic fatigue and professional burnout in these unprecedented times help. The brands that prioritize people both within and outside of their business by focusing on health and wellbeing, public safety and community support are positioned to make a meaningful impression.
In the years to come, consumers and employees will remain loyal to the brands they believe in as the widespread adoption of virtual technologies enables online relationships to be maintained. Research has shown that prior to COVID-19, only 20% of businesses used cloud-based communications. By 2030 this number is expected to increase to 50-60%. Zoom, in particular, had an average annual growth rate (between 2016 and 2020) of 182%. To this end, companies should use the digital communication platforms internally and their online presence externally in order to build a continuous relationship with their audience while at the same time offering opportunities for value-based engagement at every point of contact.
Local and sustainable business.
From a logistical point of view, the pandemic was particularly challenging. The global shift to e-commerce has been one that many small and medium-sized businesses have not been prepared for as quickly, and local and international supply chains have been tested under increasing pressure and restrictions. Because of this, the process of getting products into the hands of consumers suddenly completely reliant on online purchases became quite complicated. Brands had to shift their reliance on international retailers and supply chains to give way to a more local approach, while consumers showed a preference for local stores and goods.
Perhaps this trend shows up as a silver lining – after all, sustainable business has been an increasingly worrying topic over the past ten years. After the pandemic, sustainability awareness is higher than ever before. When companies reorganize their internal infrastructures and guidelines, we see an opportunity for sustainable transformation. And those brands that do not use this opportunity in terms of climate transparency, climate neutral practices and resource efficiency in their practices are apparently being held accountable by increasingly conscious consumers. According to reports, 79% of consumers change their buying preferences because of a brand's social responsibility, inclusiveness, or environmental impact. Data also shows that products marketed on sustainability grew 5.6 times faster than unsustainable products, with consumers willing to pay more for sustainable products and services.
If there's one takeaway, it's this one – 2020 good for business became very good, and this trend will continue. Businesses need to look beyond the product or service they are selling to consider the real "why" and "how" of their brand as this affects the way they do business and build relationships with their customers. With the beginning of 2021, many industries are on the path to gradual recovery in a post-pandemic world. However, we are also realizing the opportunity to transform the business landscape in such a way that a much better and more sustainable future lies ahead. The world has certainly changed; but maybe it has changed for the better.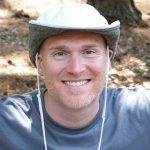 Jeff Venza has been a disruptive force in the hospitality industry since he founded VENZA® in 2008. Jeff is an architect of change who led VENZA to a multi-million dollar brand. Today, over 10,000 properties in over 100 countries trust VENZA to predict, protect, detect and respond to security and data protection threats. Jeff is involved in shaping corporate culture, developing new solutions, and shaping future growth opportunities.