by Rod Robertson, Managing Partner of Briggs Capital and author of "Winning at Entrepreneurship: Insider Tips for Buying, Building and Selling Your Own Business"
Although the debate continues over whether the business world will return to normal even after most people receive the COVID-19 vaccine, many companies are expected to call their employees back to the office soon.
Some workers can still work part-time from home, and some companies make remote work permanent. However, tensions between owners and employees are mounting as it turns out that many employees are reluctant to quit working from home. In a poll65% said they wanted to work remotely all day after the pandemic. And in a survey conducted by LiveCareer, 29% of Working people said they would stop if they couldn't continue working remotely.
But those who oppose the owner's preference to return to the office might dodge themselves in a corner, especially if they are unable to stop. The expected stimulus money will dissipate in the third quarter and as businesses continue to struggle, the cuts will begin. Once we get herd immunity, companies will decide whether it makes sense to keep expensive office space.
Corporate gravity will pull key employees back into the office, and employees will resist. And those companies that choose to use it remotely, at least temporarily, may still be downsized. The bottom line for workers is that if they want to work remotely they should take the extra steps to make sure they stand out from the crowd.
Employees who continue to work primarily from home should take these steps to keep their performance and communication levels high:
1. Show yourself.
Even if a company allows employees to work from home permanently, it is advisable to go to the office at least one day a week. Out of sight can also mean out of your head or out of work when the time comes to cut the roster. If you work remotely all the time, your skills, engagement and productivity will decrease. Employees need to take the time to have time in the office and stay in the groove with property and management. You can't do this so well at home if you rely on technology.
2. Show the human touch.
When we achieve herd immunity, face-to-face meetings with employees, managers, and customers should make up 20-25% of a person's time portfolio. Zoom meetings are a pain because you have to set them up. Remote workers should prioritize live voice communications with colleagues, managers, and customers in order to stay in the game. Picking up the phone to speak to someone keeps the relationship alive and brings more clarity than constantly texting or emailing.
3. Push your boss to measure you quantitatively.
Woe to remote workers who think they are not being scrutinized – downsizing is on the way. The good people who work at home will have more reporting mechanisms. Show your boss your real enthusiasm by being proactive and developing more metrics of your performance.
4. Work outside of school.
The question is how can you be the center of attention with the boss? One way is to do extra-curricular work by obtaining relevant and helpful items. Develop a thesis for these articles to show that you are a thought leader. Executives and managers are flooded with email, causing the smart people to send a synthesis of an article that gets to the point.
Companies cannot afford to slip up. Once there is herd immunity, it shouldn't just be about where employees are most comfortable, but also how they can be most valuable and effective.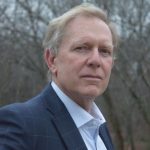 Rod Robertson is an international entrepreneur and author of "Winning at Entrepreneurship: Insider Tips for Buying, Building and Selling Your Own Business". Robertson is the owner of Briggs Capital, an international boutique investment bank. Robertson's 20+ year career in transactional experience and entrepreneurship includes guest lecturing at institutions such as Harvard Business School and other world-class MBA schools.