First look: Leadership Books for February 2021
Here are some of the best guide books to be released in February 2021. Don't miss out on other great new and future releases not listed here.
Think Again: The Power to Know What You Don't Know about Adam Grant
Intelligence is usually viewed as the ability to think and learn, but in a rapidly changing world there are other cognitive skills that could be more important: the ability to rethink and unlearn. In our daily lives too many of us prefer the comfort of belief over the discomfort of doubt. We listen to opinions that make us feel good rather than ideas that make us think. We see differences of opinion as a threat to our ego rather than an opportunity to learn. We surround ourselves with people who agree with our conclusions when we should focus on those who challenge our thought process. Think Again shows that we don't have to believe or internalize everything we feel. It is an invitation to let go of views that no longer serve us well and to appreciate mental flexibility over stupid persistence. If knowledge is power, it is wisdom to know what we don't know.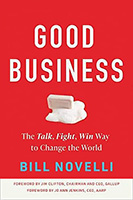 Good Business: The Conversation, the Fight, the Way to Change the World by Bill Novelli
An inspiring and practical look into the head of Bill Novelli, one of the founders of social marketing. Good business challenges us all to change the world for the better and is a blueprint for addressing today's critical problems. Throughout the book, Novelli argues that no matter what business you are in or where you are in your career, you can make a positive social difference. Readers will get the message that anyone who wants to make a positive impact in the world can do so now from their location – or take inspiration from Novelli's story to make the leap to a place where they can can.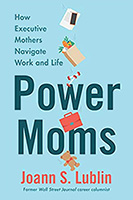 Power Moms: How Executive Mothers Navigate Work and Life by Joann S. Lublin
For the first time in American history, significant numbers of moms run large companies including General Motors, Ulta Beauty, and Best Buy. For the past few decades, women have made profits in all executive suites. However, these "power moms" still struggle to reconcile their management responsibilities with child-rearing. Joann S. Lublin draws on the experiences of both generations of these successful women to measure how far we have come – and how far we still have to go.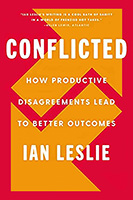 Conflict: How Productive Disagreements Lead to Better Results by Ian Leslie
For most people, conflict triggers a fight or flight response. Productive disagreement is a difficult skill that neither evolution nor society has prepared us for. It is a skill we urgently need to acquire. Otherwise, our increasingly vocal disagreements are destined to tear us apart. Productive disagreements are a mindset, perhaps the best one we have. It makes us smarter, more creative, and can even bring us closer together. It is critical to the success of any joint venture, from a marriage to a business to a democracy. Isn't it time we thought more about how to do it well?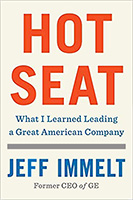 Hot Seat: What I learned when I ran a large American company with Amy Wallace, from Jeff Immelt
A reminder of successful leadership in times of crisis, the former General Electric CEO, three times named "World's Greatest CEO" by Barron's, shares the hard-won lessons he learned from his post-9/11 experience as head of GE pulled. through the economic destruction of the 2008/09 financial crisis and into an increasingly globalized world. In Hot Seat, Immelt offers a rigorous, open questioning of himself and his tenure, which for the first time lists his proudest moments and biggest mistakes. The most important component of leadership, he writes, is willingness to make decisions. But knowing what to do is a thousand times easier than knowing when to do it. Perseverance, combined with clear communication, can ensure progress, if not perfection, he says. As the business world continues to be rocked by amazing economic upheavals, Hot Seat is a much-needed and unusually raw source of authoritative guidance for crucial leadership in uncertain times.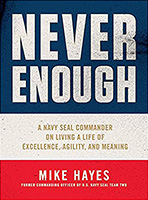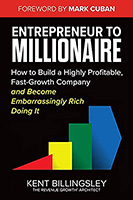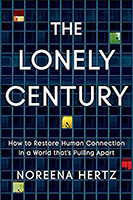 For bulk orders, call 1-626-441-2024


Build your guide library with these specials on over 28 titles. All titles are at least 40% off the list price and only available in limited quantities.
* * *
"Compare the difference between the life of a man who does not read and that of a man who reads. The man who is not in the habit of reading is locked in his immediate world in terms of time and space. His life falls into a set routine; He limits himself to contact and conversation with a few friends and acquaintances and only sees what is happening in his immediate neighborhood. There is no escape from this prison. "
* * *



Like us on Instagram and Facebook for additional ideas on leadership and personal development.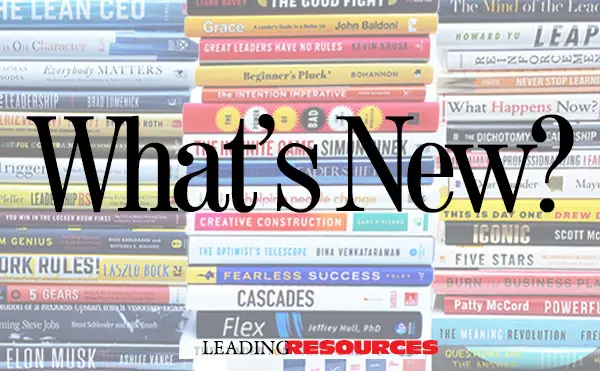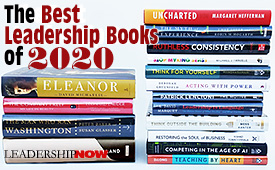 Posted by Michael McKinney at 8:49 am

Permalink | Comments (0) | This post is about books