Newsflash: The era of cakey makeup and covered lips is over, as are the extreme Instagram filters we all used. So what has taken its place? An effortless look that is all about enhancing your natural features and letting your real skin shine through. When we're working so hard on our skin care routine, it should have a moment to shine! Although I love a minimalist daily makeup routine, I enjoy my products and, being in the industry that I am, I regularly get lots of new products to try out. Last weekend I decided it was time to remove some of the items that real estate claims in my makeup drawer, and in the end I donated a ton and cut it back to bare minimum. It feels so good.
Read on for the top 10 products that made the cut – it takes me 10 minutes to apply them all and I feel polished, fresh and never over the top.
These are my ride-or-dies, which I think are the best makeup products in every category – and I've been using most of them faithfully for at least a few years. I also share my tips for using each one and why they are ahead of others in their categories. Leave a comment with your most important products for a minimalist makeup routine – I'd love to hear!
1 of 11
Why it made the cut: So many foundations feel like a layer of putty knife under your makeup, while this lightweight classic from Smashbox actually smoothes your skin and pores so your makeup glides on easily and really lasts for a long time. It blurs fine lines and pores and is filled with vitamins A and E to help protect your skin.
How i use it: I smooth everything over my face (including underwear and eyelids) before applying the foundation.
Why it made the cut: Every time I try a new foundation I think, "Why?" This one is simply the best. It's one of those rare foundations that completely covers bumps or redness, but still lets the skin show through – it never feels heavy. The long-lasting, natural, velvety matte finish is good for those looking to shine like me, and it has a solid sun protection factor too, so I can cross that off my list with no extra step.
How i use it: I apply 1 small pump to my fingertips, then use the middle fingers of both hands to puncture the areas of my face where I need a little more coverage – under the eyes, around my nose and mouth, and in the center of my forehead. Then I use my fingertips to blend gently until I can't see it anymore.
Alternatively, if I want less coverage: Saie slipcover Broad Spectrum SPF 35 sun protection tinted moisturizer
3 of 11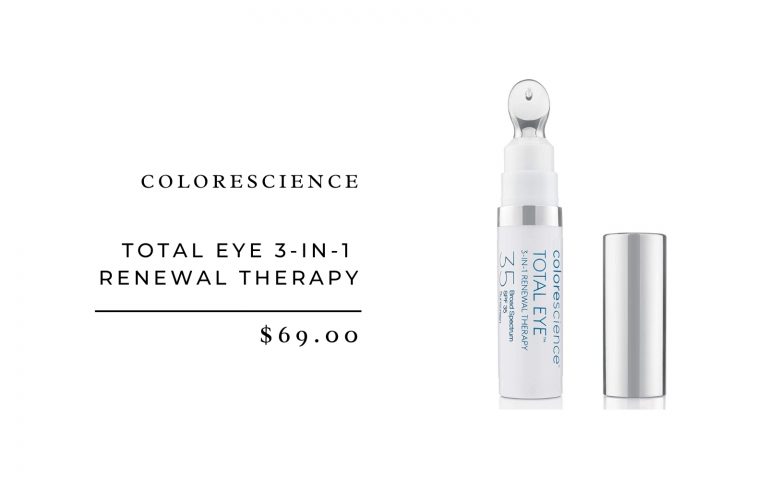 Why it made the cut: This is the newest addition to my range – I was looking for the perfect super moisturizing under eye moisturizer and stumbled upon this one on my derm which also adds concealer to the formula! So far it feels like a miracle product: it's full of antioxidants and hyaluronic acid, and while it hides it, it also reduces signs of aging, dark circles, puffiness and dryness. There are some pretty amazing clinical studies listed on the product page. See for yourself – but so far I am a believer.
How i use it: After priming, I use the cool metal applicator to puncture both eyes. Then I smooth it around the eye and blend with my fingers.
4 of 11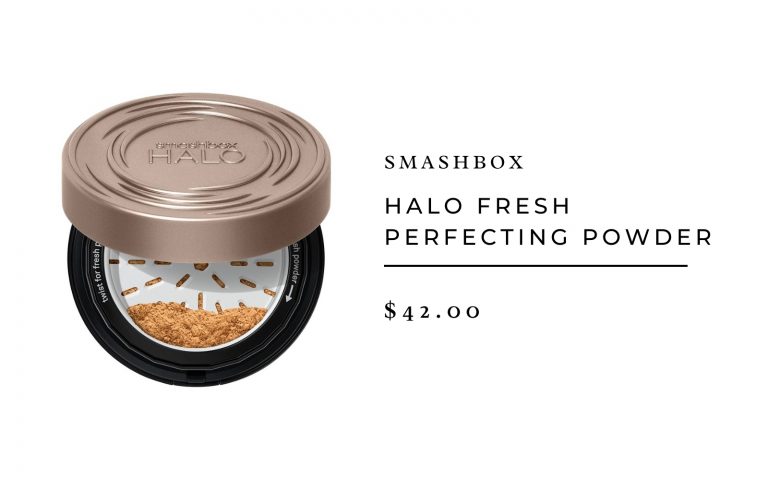 Why it made the cut: Again one of those products that I don't know how amazing it is until I try another powder and they don't even compare. This loose powder somehow creates a balance between light weight and yet offers a slightly airbrushed blurring that perfects the skin and combats the shine. It sets makeup, makes it long-lasting, and always looks radiant, never cake-like.
How i use it: After the foundation and / or concealer, I swirl a large, fluffy brush into the powder, then tap off the excess. I brush everything over my face in wide circles and concentrate a little more on the areas that are going to be the most shiny: forehead, nose and eyelids.
5 of 11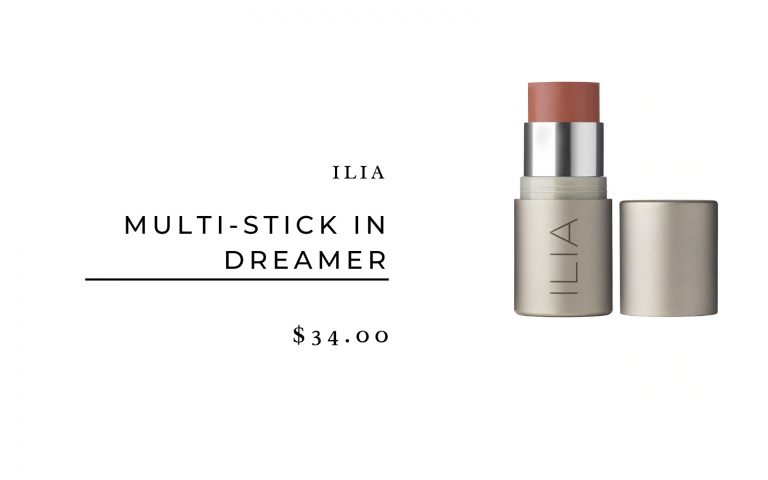 Why it made the cut: I love a flushed cheek, but formulas can be very tricky when it comes to cheek color. Powders can look streaky or heavy, while spots / creams can be a little blotchy – and tend to fade quickly on my skin. Enter this Ilia Multi-Stick. I love that I can toss it in person and blend it with my fingertips when I'm on the go (no brushes required). Plus, the buttery texture melts on contact and looks like a really natural blush on your cheeks. Dreamer is a flattering nude blush that looks great on almost anyone and is the perfect cheek for a minimalist daily makeup routine.
How i use it: After the powder, I dab a few large dots with the stick from the apple of the cheek along the cheekbone to my temple. Then I blend with my fingers and gently tap the edges with a blush brush to create a seamless look that still pops.
6 of 11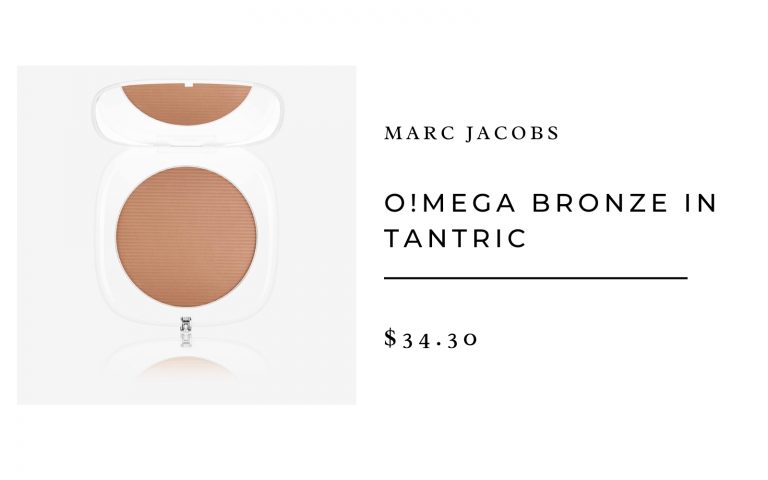 Why it made the cut: It's probably no surprise that I love a bronze sheen, and have tried many over the years – and have the old Facebook photos of me with an orange cast all over my face to prove it. I've been using this one by Marc Jacobs for a few years now and I've finally stepped into the more adult realm of "subtle glow".
How i use it:
Why it made the cut: It's as moisturizing as lip balm with a touch of natural color that really feels pampered. When I started using this lipstick, everyone else in my makeup bag was slowly being eliminated as they really just couldn't keep up.
How i use it: It's child's play: Thanks to the proprietary SmartWax Botanical Blend of plasticizers and plant-based waxes, one wipe locks in moisture and color. I have one in every pocket that I can use all day.
8 of 11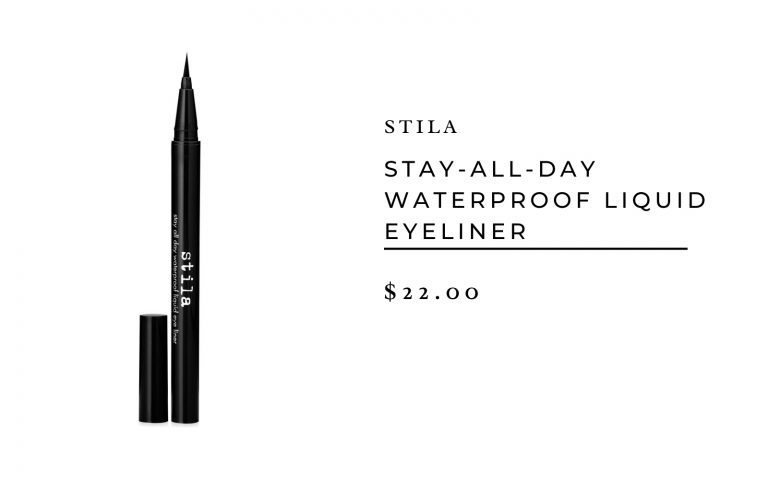 Why it made the cut: For me, a great liner needs to slide on seamlessly, stay smudged all day, and have a tip good enough to get right on my lash line. He checks all the boxes and always amazes me how long a tube lasts. For months this has been the liner that just goes on and never dries out.
How i use it: The marker-like tip is great for those new to eyeliner – you can create a super thin line or a bold cat's eye. After applying makeup to the face, but before applying the mascara, I gently pull the corner of my eyelid with my left hand to smooth it out, then trace a tiny line on the "comb" of my upper lash line. The result is hardly an eyeliner that defines my eyes without looking like I'm wearing a lot of eye makeup in the first place – perfect for a minimalist daily makeup routine. For one night I thicken the line and also hem my lower eyelids.
9 of 11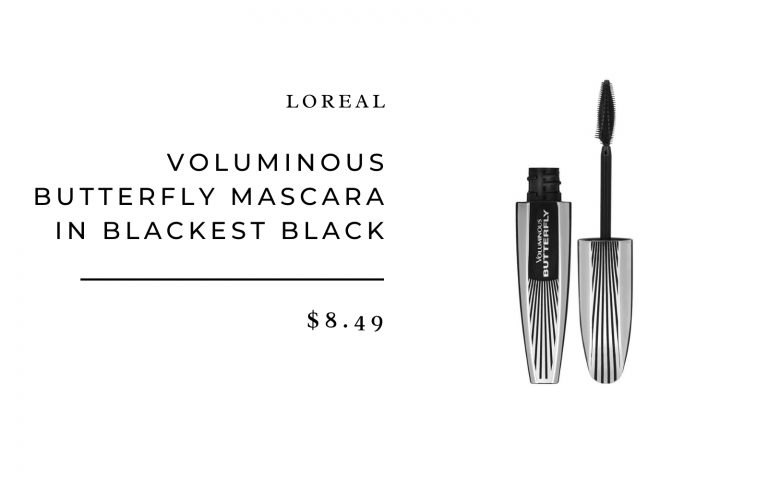 Why it made the cut: Of each product on this list, my Loreal Voluminous Butterfly Mascara is the one I've used the longest. It has it all: lengthen and thicken without clumping or smudging. It's just absolutely perfect and IMHO blows its much more expensive competition out of the water. In summer I use the waterproof version when the pool or beach could be affected.
How i use it: I subscribe to the "wiggle technique", in which you start the mascara wand at the base of the lashes and slowly wiggle it from the roots to the ends. Then stroke the lower lashes with quick, light strokes. I usually don't have to curl my eyelashes as I get a professional eyelash lift every 6-8 weeks (my eyelashes are of course so straight that they almost point down!). When I really pump up the volume, I let the first apply dry and then just put one on the upper lashes.
10 of 11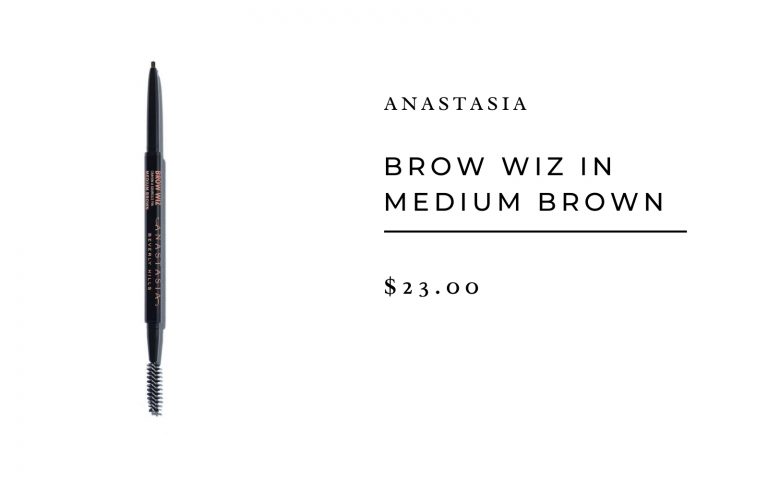 Why it made the cut: It's the industry standard for a reason. This super thin pencil creates hair-like strokes that look natural as you fill in the browbones. It's super precise and doesn't smudge, and I love the little spoolie on the other end for blending in when one of my lines is a little too bold.
How i use it: At the very end of my makeup routine, I fill in sparse areas of my brows by adding tiny strokes in the direction that real hair naturally grows. For example, at the thickest part of my forehead, in the inner corner, I add strokes that go up. As I move towards the outer tail, the strokes become more horizontal to match the way the hair is growing. The result? Bold brows of course instead of brows that look "drawn".
Editor's note: I am currently going through an intense journey where my microblading will be removed. Hence, my routine is a little different as I deal with a lot of peeling from the lasers that are used in the removal. I am planning a full post on this for those of you who are curious, but even now my Anastasia Brow Wiz is getting me through this very uncomfortable time for my brows.
Why it made the cut: Most people consider the "setting spray" an unnecessary step in their makeup, but I like to splash a little even when doing my minimalist daily makeup routine myself. Why? For one thing, it takes about 2 seconds. And the advantage is that my makeup stays twice as long and looks fresh, never dry or cake-like. For someone (like me) who has a tendency to shine, this spray will also absorb oil and keep my T-zone from looking greasy at noon.
How i use it: When my makeup routine is over, I shake this bottle up and give it a few quick splashes, keeping this spray about 8 inches from my face. Simple!