With the Marriott Bonvoy loyalty program, you can earn points for free nights at Marriott hotels while receiving valuable perks when you earn elite status. Marriott PointSavers is part of the Bonvoy program and offers discounted points when redeeming reservations at eligible hotels worldwide.
To get the most out of Marriott points while traveling, consider booking through the PointSavers program. Learn more about how to use it here Marriott Bonvoy Points for PointSavers bookings.
How Marriott PointSavers Promotions Work
With the PointSavers program, you can book stays at participating Marriott hotels and save up to 20% on points redeemed.
The number of points you need to book depends on the hotel category and whether you are booking off-peak hours, Standard or top room rates. Here's how many points you need to book through PointSavers based on tier and rate:
The PointSavers Rewards Table is the most common off-peak sweet spot where you can get the full 20% discount off the normal point rate of 5,000 for a Category 1, 10,000 for a Category 2, or 15,000 for a Category 3.
With standard rates you only get a 20% discount on category 1 hotels (usually 7,500 points). While you don't get a 20% discount at peak times, you still get a 10% discount on the best-rated hotel rate (category 8) of 100,000 points.
Specials are good at participating Marriott PointSavers hotels around the world. Hotels can decide when to offer PointSavers bookings. As a result, you may only be able to use these redemption rates on certain dates.
How to Find Marriott PointSavers Hotels
Enter your travel dates
On the PointSavers redemption page on the Marriott Bonvoy website, enter your destination, number of rooms / guests and travel dates. If you want to see all the available PointSavers data for a specific destination, you can select Flexible Dates in the Calendar view.
Change your search to use points / certificates
Next, check the "Use Points / Certificates" box and then click on "Find Hotels". You will see a list of properties for your selected travel destination. You can then search for properties that interest you and take PointSavers actions.
Consider flexible dates for more options
If you select flexible dates in the calendar view, you can see all PointSavers redemption dates for the entire month at a glance for individual Marriott hotels.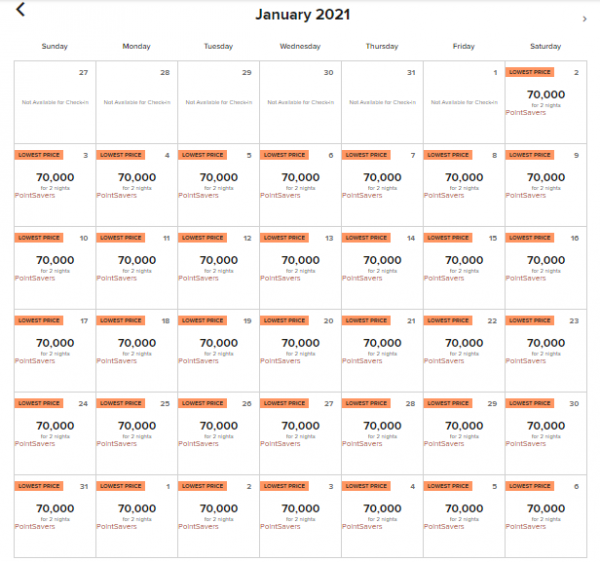 Choose your redemption
Once you have selected your dates, you can click on the calendar to plan your booking. You will get a list of all available PointSavers rooms for the dates you selected.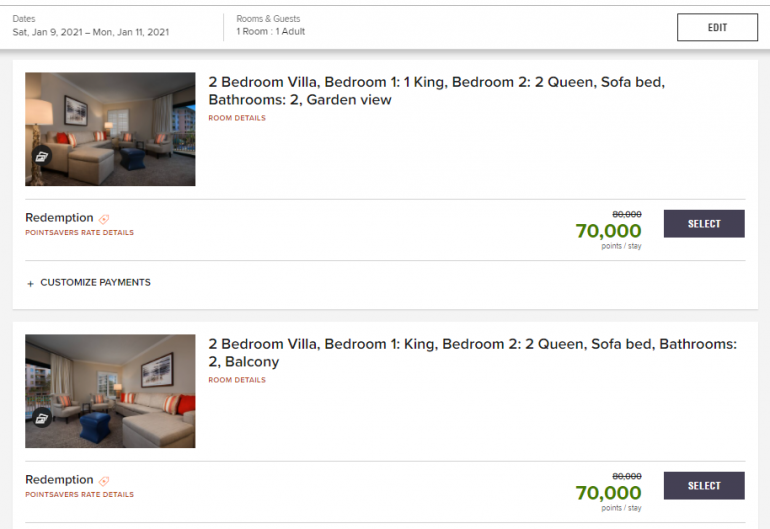 End your booking
The last step is to select a room and finalize your booking. You need a credit card to save your reservation. However, you still have the option to cancel PointSavers bookings 24 hours before your arrival.
Are Marriott PointSavers the best use of Marriott points?
With PointSavers Marriott Bookings can put less of a strain on your total score. If you're trying to save on travel expenses, getting up to 20% off points isn't too shabby. If you combine a PointSavers booking with a fifth night award, you can potentially increase your savings even further.
Note that the data from PointSavers may not always match the desired travel data. Additionally, not all Marriott hotels may offer PointSavers as a redemption option. This can limit the number of times you can use them to book discounted trips and may require more time to search for suitable property and dates.
The final result
The Marriott Bonvoy PointSavers program can save you money by finding bookings at participating hotels for your preferred travel dates. If you stay flexible while traveling, you can get more ways to save with PointSavers.
How to Maximize Your Rewards
You want a travel credit card that prioritizes what's important to you. Here are our tips for that best travel credit cards of 2021including the best for: