As I write this we are just snowed in. In Austin. If you've spent a lot of time here, you know that these words are so seldom put together in one sentence that they make almost no sense, and yet here we are: 8:45 a.m. on a Monday with four inches of snow outside our doors .
Although the weather forecasters have been warning of this winter storm for days, many of us (including ourselves) haven't really stocked up other than just picking up a few things at the crowded grocery store and then fleeing from Covid. (What times do we live in ?!)
After about 24 hours at home, my fridge looks terribly empty. Which means I'll probably make a frittata for dinner.
1 of 6
If there's one thing I never run out of, it's eggs. I usually have at least 2 dozen on hand as I find them to be the most versatile ingredient in nourishing breakfast, lunch, and dinner. Admittedly, I'm a bit of an egg snob: I buy them in the pasture and on-site whenever possible, not just for the health benefits (there are compelling reasons for pasture eggs here), but also because: Have you ever got one Tried farm? fresh egg? The bright yellow egg yolks, which are full of flavor, are almost a different food group than the mild paleness of traditional farmed eggs. With many of us stuck at home due to winter weather or this endless pandemic, it is long overdue for me to share exactly how to make a frittata.
2 of 6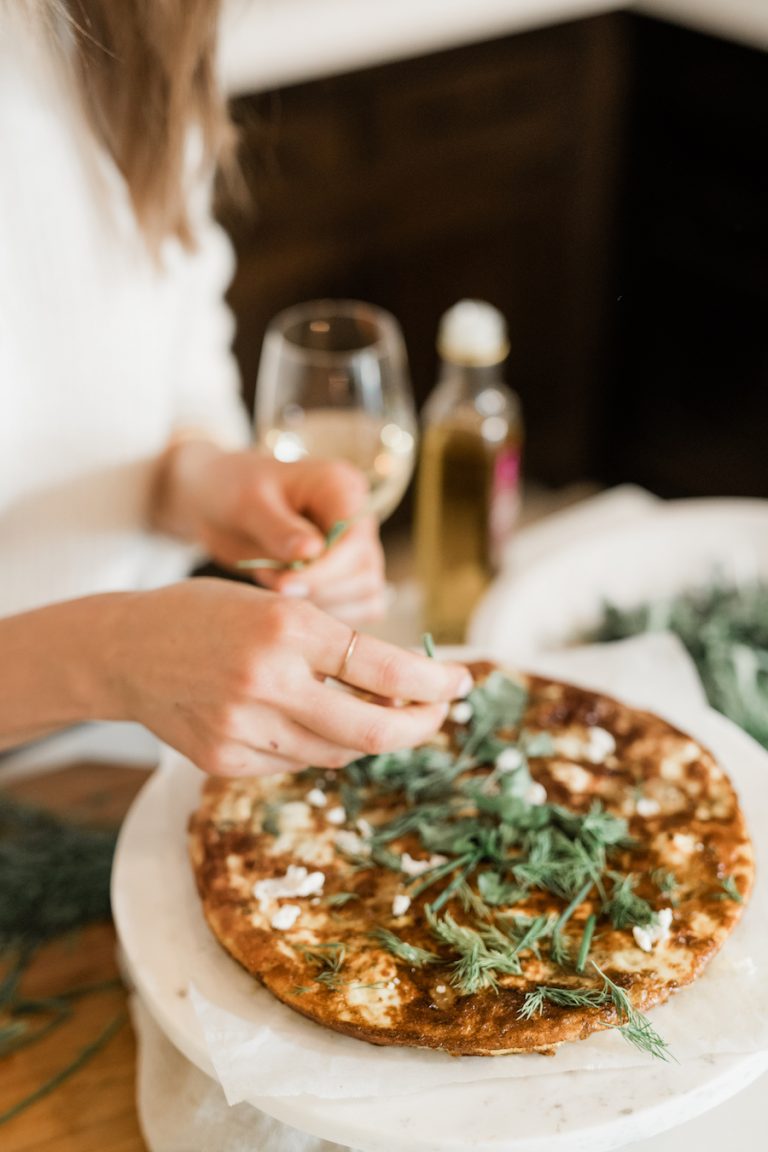 What do you need to make a frittata?
All you really need to whip up a delicious frittata are eggs and vegetables. And I mean vegetables. I made them all the time in college, collecting all the random ingredients in my vegetable drawer: cauliflower, wilted greens, onions, sliced ​​potatoes, those lifeless asparagus spears on their last legs. And you know what? With a little know-how and a few spices from your pantry, they're all deliciously folded into fluffy eggs. Bonus points for a little cheese (mozzarella, grated cheddar, goat cheese crumbs, feta) and fresh herbs and you've basically created a masterpiece well worth the main brunch or dinner event.
3 of 6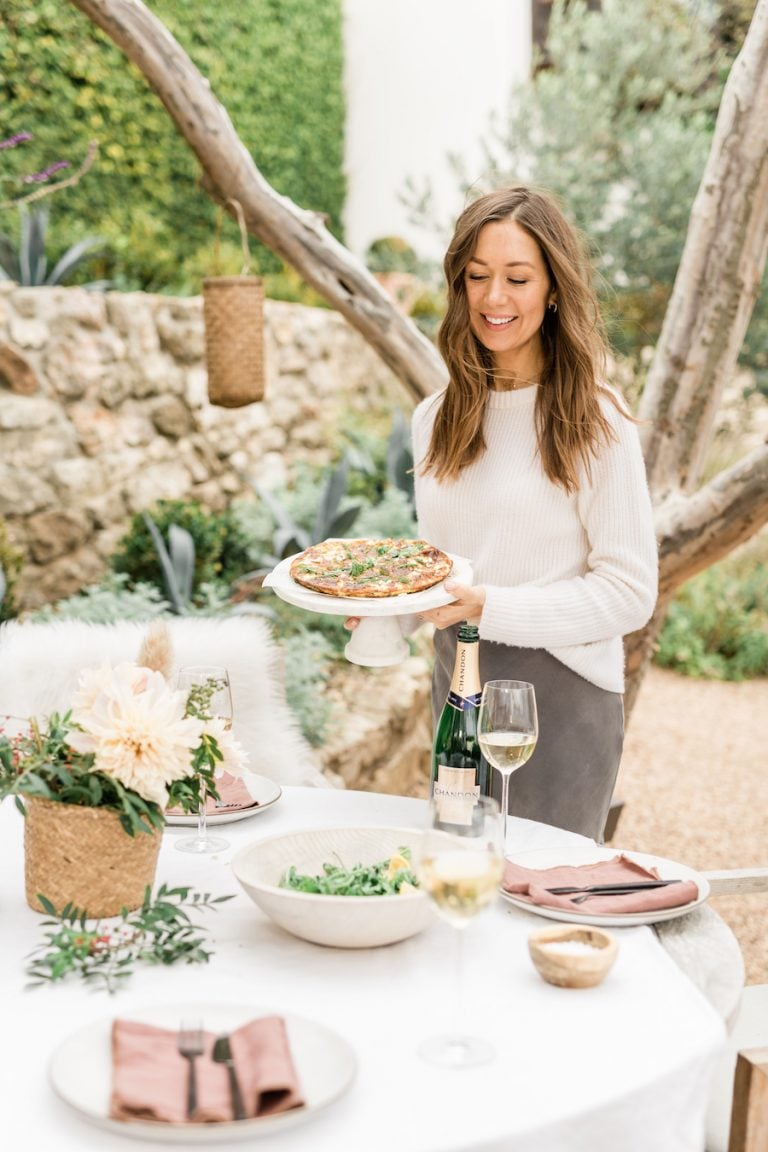 So how do you make a frittata?
I relied on a very simple technique where I only have to wash one pan.
FirstWarm a splash of olive oil in a pan over medium heat. Throw in your chopped vegetables – I usually make onions and garlic first, followed by the "toughest" vegetables like carrots or cauliflower that take some cooking time. When these start to soften, go for the "softer" vegetables that cook faster (zucchini, peppers, mushrooms, spinach, etc.). Don't worry if you don't pinpoint the timing it will still be delicious.
Next: Once all of your veggies are tender, I use a spatula to press them into an even layer on the bottom of the pan, then drizzle them with a little more olive oil. In a bowl, I whisk eggs (factor 2 per person or so) with salt, pepper, and a dash of milk, then pour the eggs evenly over the vegetables. Here I sprinkle the cheese over it. When the bottom of the eggs is firm, I transfer the entire pan with the grill up high into my oven.
Finally: Keep an eye on things because this part goes fast! Once the top of my frittata looks golden brown and almost pizza-like, I pull it out of the oven, shower it with fresh herbs I have on hand, and cut it into wedges. So easy, so good. Is it already noon? I get hungry when I write this.
4 of 6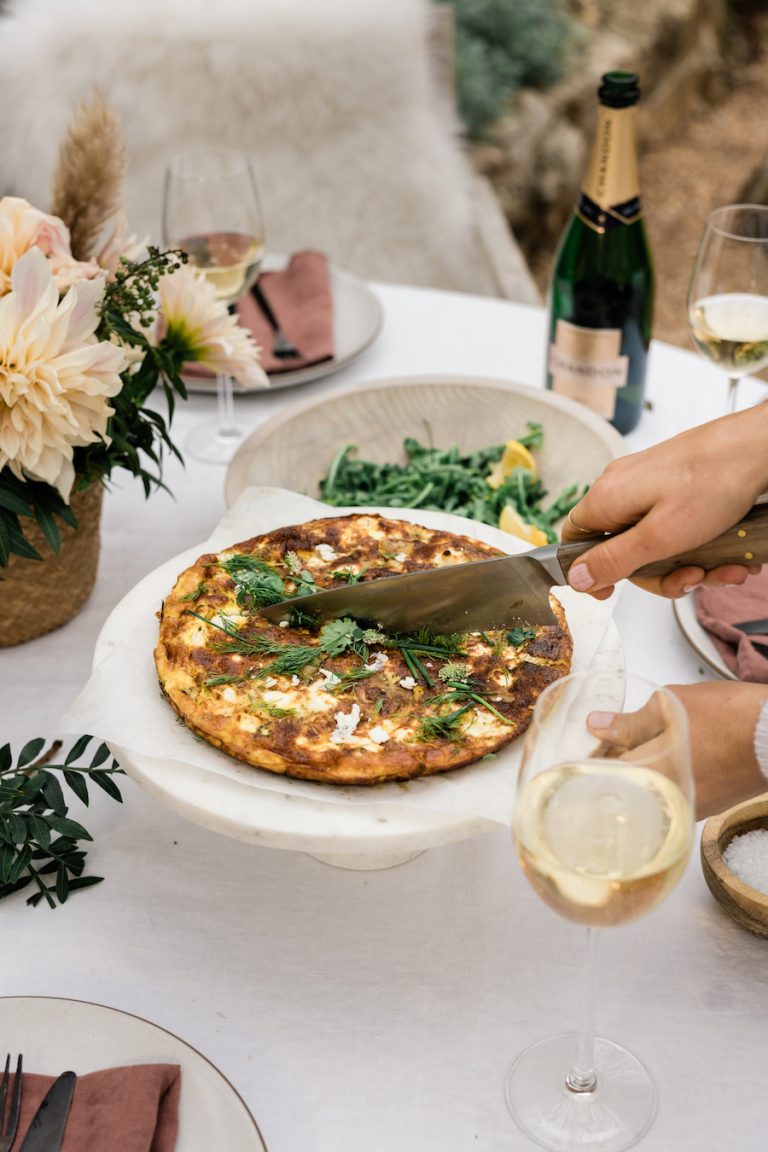 What are the best toppings for frittatas?
The possibilities are almost limitless, but here are some of my favorite combinations:
Mushroom + onion + spinach + goat cheese. This is the one I'm making today and in the recipe below as I always have these ingredients on hand.
Paprika + garlic + red onion + ricotta. So calming and perfect for cold weather, especially with a few sprigs of thyme.
Tomato + bacon + rocket. I call this my BLT frittata. Get the recipe here!
Chickpeas + greens. I got the idea here, and it's a really nutritious combo that is full of protein.
5 of 6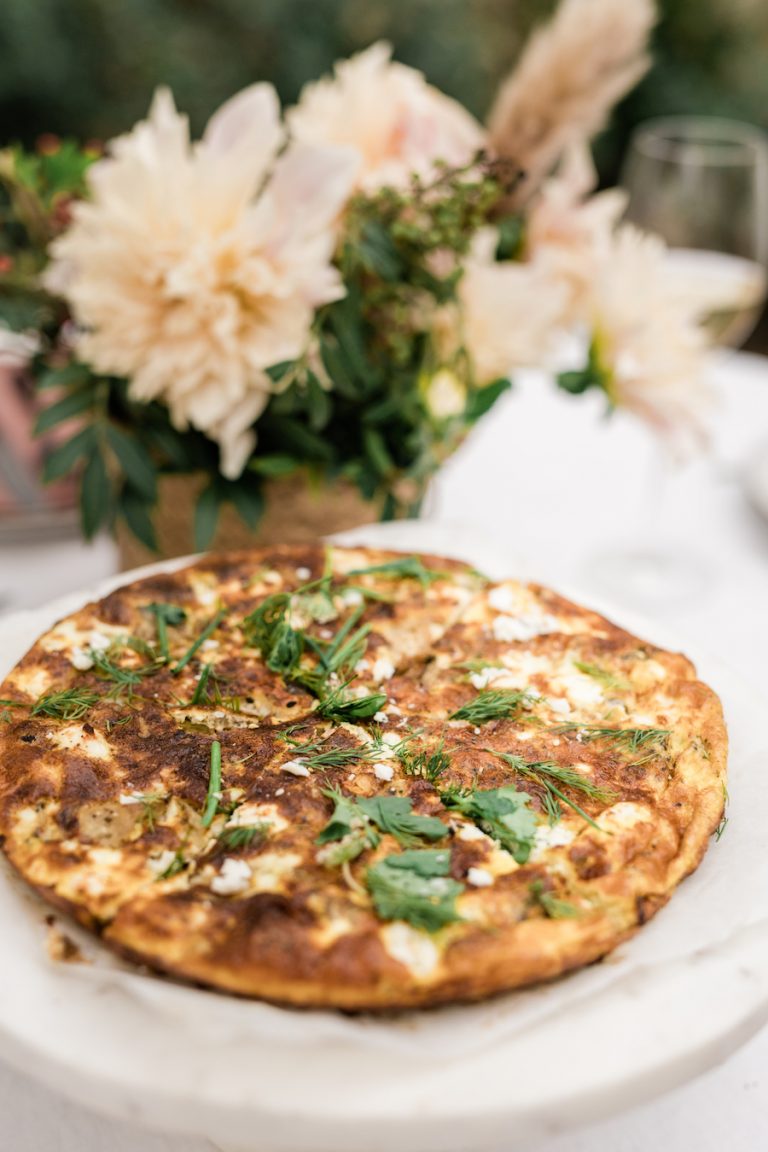 The nice thing about a frittata is that it works just as well for breakfast as it does for dinner. And since it easily serves a crowd, it is also the answer to almost any daily dilemma. I am fully planning to make a large frittata with spring vegetables (think asparagus, zucchini, goat cheese, and spring onions) for our Mother's Day brunch this year.
6 of 6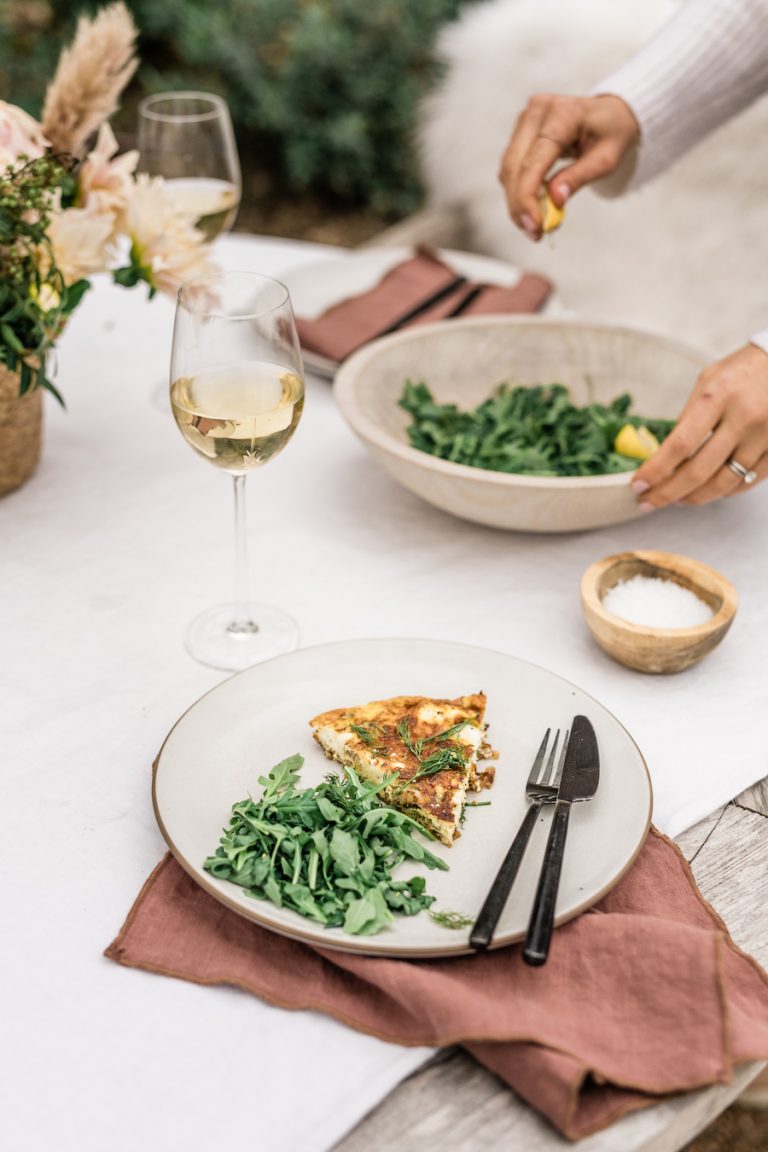 Just add a bowl of fresh spring greens drizzled with EVOO and a large pinch of lemon and you're done!
Keep scrolling for the recipe, rate and leave a comment and tag us on Instagram if you do!